IRD Notice on Making Payments of IT, PAYE, APIT, WHT (AIT)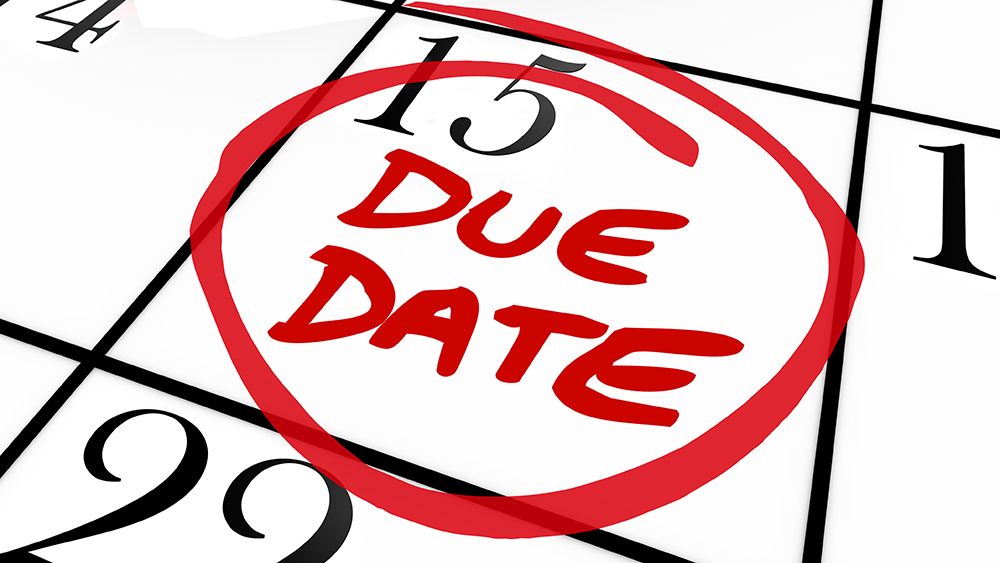 As per the notice published by the Commissioner General of Inland Revenue, PAYE payment for the period from January 01, 2020 to March 31, 2020, WHT/AIT, APIT payments for the month of April 2020 and income tax (IT) 4th installment payment of the year of assessment 2019/2020 shall be made on or before May 15, 2020.
You are required to fill the paying in slip when making above payments with following Tax type codes and tax period codes as applicable.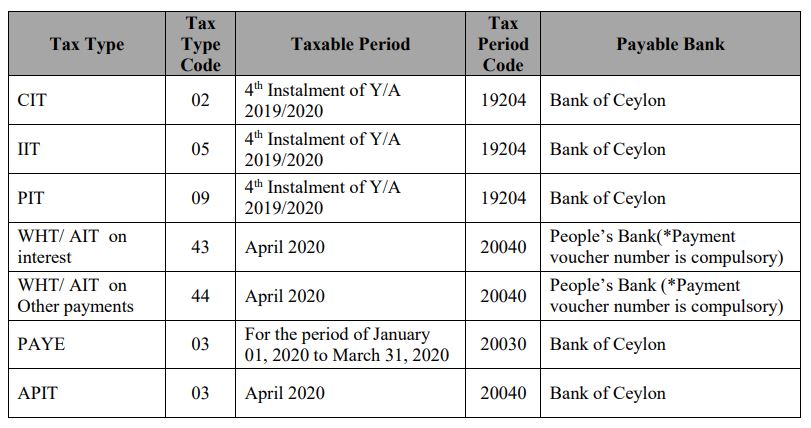 Payment could be made via online also for which please refer to the notice published under the reference No. PN/PMT/2020-1 dated 08.04.2020.
* For payment voucher number, please contact Ms. S. Vijitha, Assistant Commissioner via 0112135437/ 0773034234.
Share this: